I sure hope former Vice President Joe Biden in prepared to go to prison, because if justice and truth prevail, that is exactly where he's heading.
In a news video released by Ukrainian officials, it is revealed that they have documentation and proof of Biden working with Ukrainian leaders to steal and launder money from the people of Ukraine.
"Good afternoon," the prosecutor begins, "Today's press conference is dedicated to new facts revealing international corruption and external governance of Ukraine."
"Because of the leaked information about today's press conference last week, it was announced that I was being sanctioned by politicians from the US Department of the Treasury under the request from Democratic senators," he continued. "They really didn't want us to publish what we are going to release today."
Highlights from the Bombshell Ukraine investigation into Burisma and Biden

"The money stolen from Ukrainians, located on account of Burisma Holdings was transferred to the account of Rosemont Seneca Bohai...$3.4 million...This company is closely related to Biden."

1/3 pic.twitter.com/Ssgwh9LDft

— TheSharpEdge (@TheSharpEdge1) December 28, 2020
Here is a partial transcript:
But we did not refuse a press conference: the independence and sovereignty of Ukraine are at stake. And most importantly, the opportunity, on the basis of documents, facts, material evidence, and now the testimony of witnesses, to return billions of money to Ukrainian citizens.
I will definitely comment on the issue of sanctions later today, but I would also like to note the following:DemoCorruptionists are very afraid because documents, numbers, and shocking recordings support every word that we will voice today. 
With each new fact, a new entry, new posting of accounts, we are convinced that external governance and international corruption are Siamese twins with many faces of senior government officials, oligarchs, and schemers and many other actors who steal form the Ukrainian people.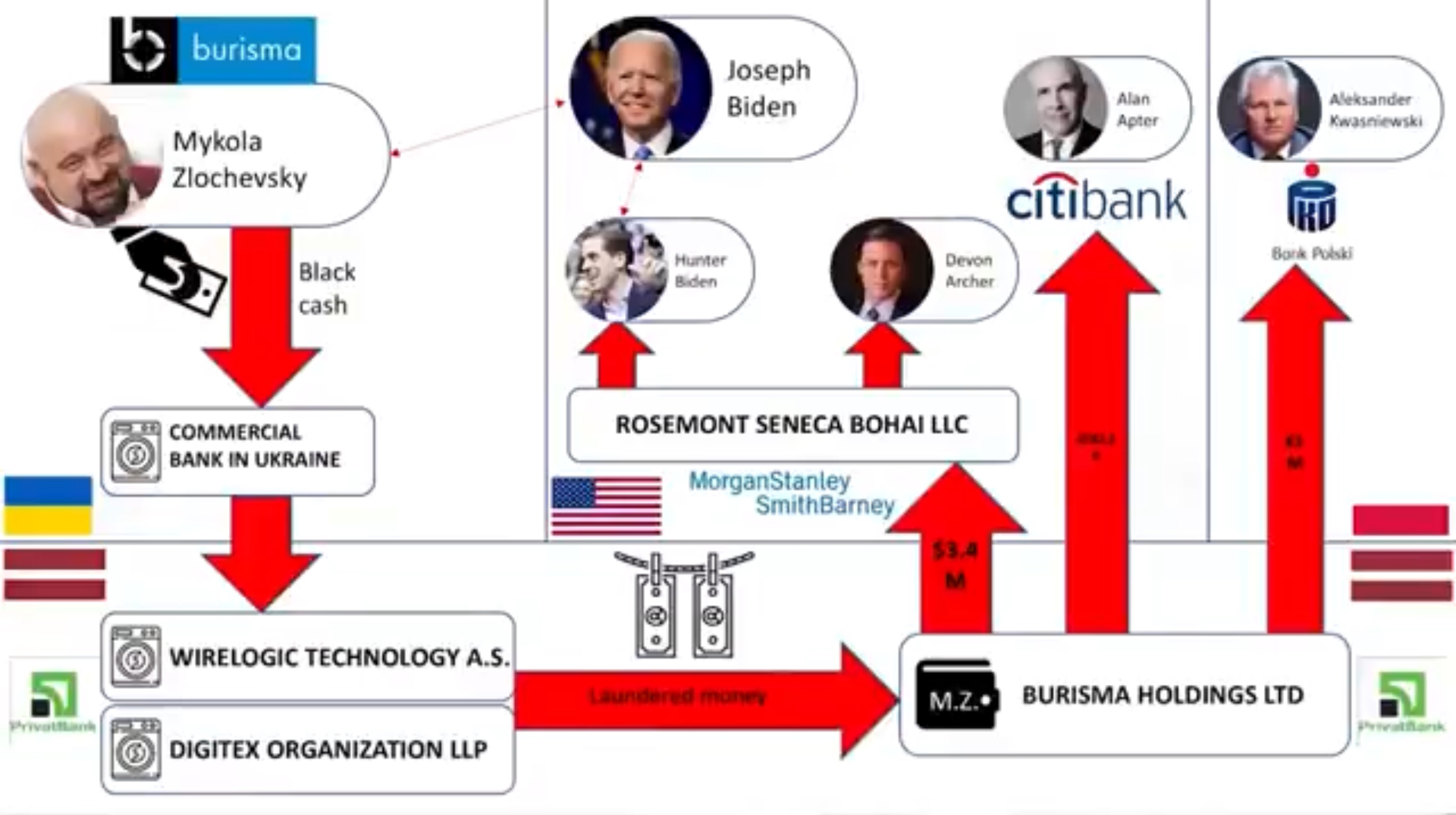 "What will be disclosed?" he asked and answered:
1. Evidences of withdrawal through financial "holes" of millions of dollars stolen from the Ukrainian people, laundered with the help of banks and laundromats in various jurisdictions and their subsequent transfer to the accounts of the company belonging to Biden family. 
2. New recordings of conversations between the persons who appear to be the fifth President of Ukraine Petro Poroshenko and former US Vice President Joe Biden, testifying to external governance. 
3. We will also unveil colossal corruption schemes related to the procurement of coal and gas, due to which Ukrainians pay 30% higher utility tariffs. 
"At that time, the highest officials of Ukraine and the United States participated in these schemes," he added.
Here is the full video complete with voice memos and all, laid bare:
Trending Political News
Crazy Maxine Waters Wants President Trump 'Marched Out' of White House
Rep. Maxine Waters (D-CA) said Tuesday that she hopes President Donald Trump is forcibly "marched out" of the White House on Inauguration Day.
Responding to a quote from House Speaker Nancy Pelosi (D-CA) in which she said that she plans to pull Trump out of the White House "by his hair, his little hands, and his feet" if he refuses to leave, Waters said on MSNBC that she was unsure of the proper protocol regarding a president who has lost an election but refuses to leave.
New York Could Lose A Seat In Congress Next Year, Ocasio-Cortez's District Likely Targeted For Change
So many people have left New York over the last year that the state is in danger of losing a seat in Congress ahead of the 2022 elections — and Rep. Alexandria Ocasio-Cortez's (D-NY) seat is reportedly the one New York legislators are looking to drop.
Business Insider reports that New York leads the nation in population exodus. Between July 2019 and July 2020, "126,000 people moved out of New York state," and New York now leads the nation in population loss.
Oval Office Meeting Was More EXPLOSIVE Than We Knew, Byrne Gives Details (VIDEO)
While President Trump was once surrounded by people who were loyal to him in the beginning of his administration, that has all gone away and there is almost no one that he can trust.
According to former Overstock CEO Patrick Byrne, who was in a meeting with President Trump and his people, he saw the defeatist attitudes of the people around him who just wants Trump to easily concede even though there are still bright flickers of hope in their ongoing electoral protests against voter fraud and voting machines that seem only to count votes for Joe Biden.
SCOTUS Walking America Down the Aisle Into "Great Reset"
As much as the Trump legal team as well as Sidney Powell, Lin Wood, and others have been rushing as much as they can to expose the fraud with this year's election, the Supreme Court is in no rush at all.
We're learning that the Supreme Court won't even consider President Trump's case in Pennsylvania until after January 6, 2021 which is the day that Congress confirms the electoral votes.
Karl Rove Roasts Sidney Powell After Being Denied Special Counsel
Renowned attorney, Sidney Powell was recently denied a role as Special Counsel for the investigation into the election fraud.
The Rudy Giuliani led legal team of President Trump announced this recent development on the status of Powell in the presidential camp.
Parental Authority Over Children Stripped Away After Recently Passed Bill
Most people fail to realize how important local governments really are and how much power they truly wield.
There is never enough focus on the local government and most people think that all they can do is to help choose a president every four years as well as a couple of Senators and House Reps.
Comments
comments