While Joe Biden was vice president for Barack Obama he met with at least 14 of his son Hunter Biden's business associates, a stark contrast to what he has previously said about the issue.
"I have never spoken to my son about his overseas business dealings," Biden said in 2019.
THE FAMILY BUSINESS: Joe Biden Met at Least 14 of Hunter's Business Contacts While He Was Veep https://t.co/ygO7obDIgi

— Sean Hannity (@seanhannity) July 28, 2022
A Fox News Digital review found he met with 14 of Hunter's business associates from Mexico, Ukraine, China, Kazakhstan, along with the U.S.
Miguel Aleman Velasco and Miguel Aleman Magnani, two of Hunter's Mexican business associates, visited the West Wing. This is documented in the Obama White House visitor logs. Joe was later photographed with Hunter giving Velasco and Magnani a tour of the White House Brady Press Briefing room.
"Do you have pictures from the lunch I had in dad's office (I think on 2/26) with Miguel Alleman [sic] Sr. And Jr. And Jeff Cooper? If so let me know and I can send someone to pick them up. Thanks. How was Kiev?" Hunter wrote in an April 2014 email to David Lienemann, the official photographer of Biden during his eight years as VP.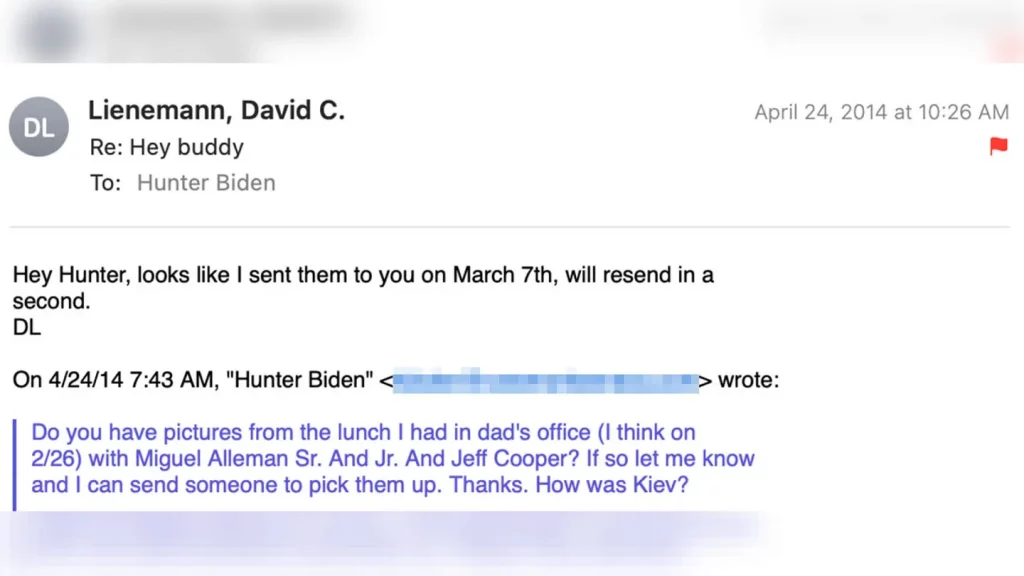 The Hunter Biden laptop and hacked iCloud information is still being combed through, but there is more and more incriminating evidence for the Bidens.
Trending Political News
Comedy Legend Dana Carvey Steps in For Jimmy Kimmel and Completely Roasts Joe Biden in Opening Monologue
Comedy legend Dana Carvey stepped in for Jimmy Kimmel as a guest host and did something Kimmel would never do: completely roasted President Joe Biden.
Carvey, a 67-year-old former "Saturday Night Live" star, had the crowd erupting into laughter and cheers during his opening monologue.
WATCH: Biden Leaves Crowd STUNNED with Most Offensive Gaffe Yet!
On Wednesday, President Joe Biden visited Israel and had what is possibly his worst gaffe yet in stating that we must keep alive the "honor of the Holocaust."
We can only assume that he meant to say "horror" instead of "honor" but with Biden, you never know.
Middle School Teacher Shows Up to Meet 14-Year-Old Student, Instead is Greeted by Military Veteran
There are some sick people out there in the world and this is just another example of one of them. This one just so happens to be a middle school teacher.
This is reminiscent of the show "To Catch a Predator." This sick individual was set to meet up with an underage 14-year-old student, but a military veteran was there instead.
Comments
comments