Hip Hop mogul Kanye West posted a haiku-like obituary to his Instagram story on Tuesday, calling it a "scam" and saying it is now "over."
He also took credit for the demise of BLM in his post:
Everyone knows that

Black Lives Matter was a scam

Now it's over

You're welcome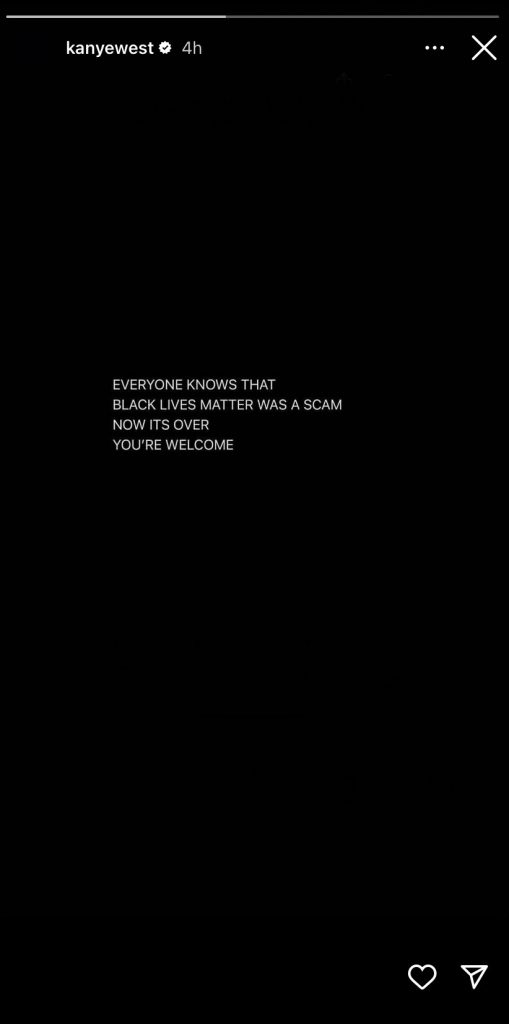 West's declaration comes just while BLM is facing pressure for misallocating millions of dollars in funds.
Earlier this week West was spotted in Paris with conservative pundit Candace Owens while both of them were wearing "White Lives Matter" shirts.
Rolling Stone: Kanye West (@kanyewest) Sparks Controversy As He Wears 'White Lives Matter' T-Shirt—'Right-wing Pundit' Candace Owens (@RealCandaceO) Matched Shirts with the Rapper https://t.co/hlEEMwYCEp#AllLivesMatter pic.twitter.com/3HXX95jc8M

— Larry Elder (@larryelder) October 4, 2022
Say what you want about Kanye, but he knows how to get the media talking about him.
Trending Political News
Ruling Made on George Floyd Posthumous Pardon for Texas Drug Conviction
Comments
comments