As you know, President Trump's Mar-a-Lago estate was raided by the FBI on Monday. With this combined with the January 6th investigation, President Trump is under constant fire from the left.
This week our Freedom Friday offer is paying tribute to Trump and the classic meme that says:
"They're not after you. They're after me. I'm just in their way."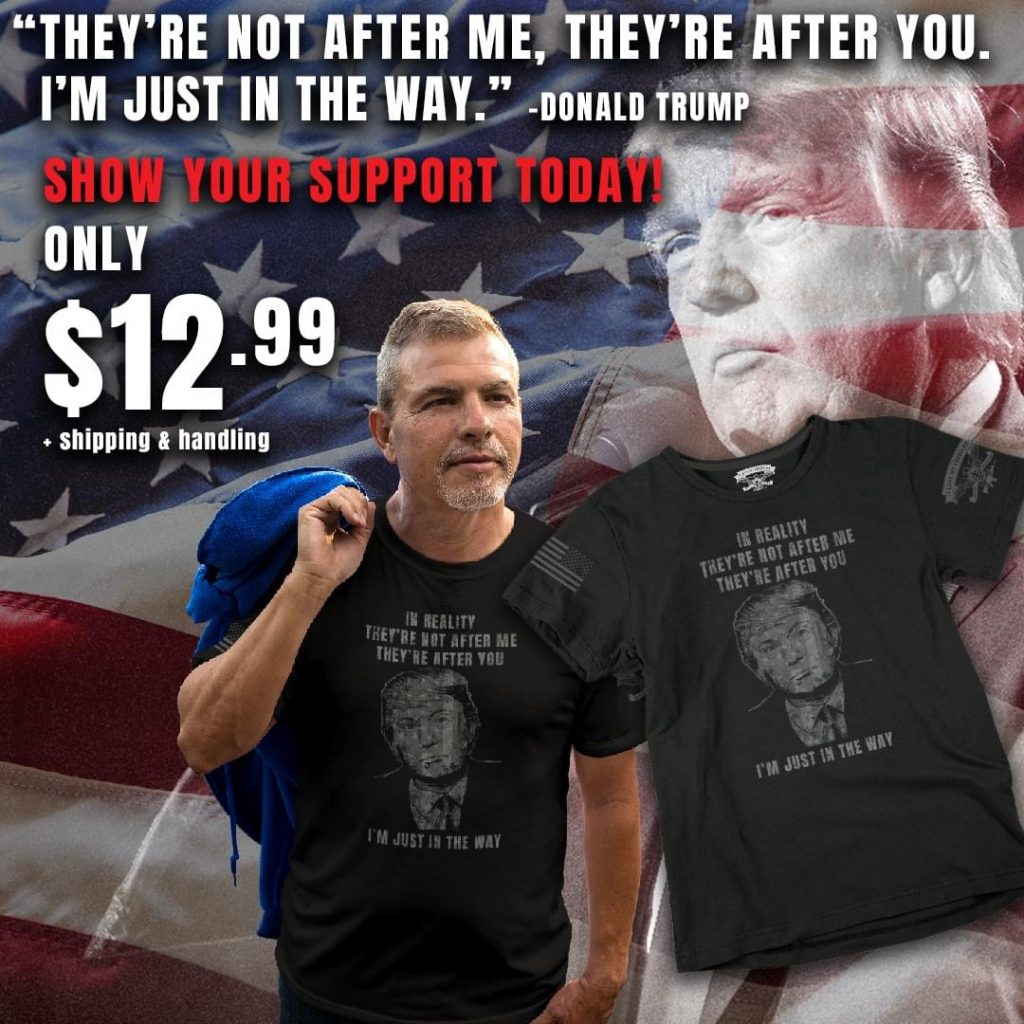 This is offer is for today only and while supplies last. This is going to be massively popular so you'll want to act fast.
Comments
comments